We all love traveling, and trekking is one of the most adventures and satisfying part of any ardent travel. Trekking is the most enthralling, way to admire the beauty of any country. An adventurous journey that lets you enter unexplored trails, magnificent peaks, serene forests, and refreshing streams flowing down the mountains mesmerizes the experience of travelers from all over the world. In this article, I am going to tell you about five such popular treks in India which you must visit once in a lifetime.
Hampta Pass Trek, Himachal Pradesh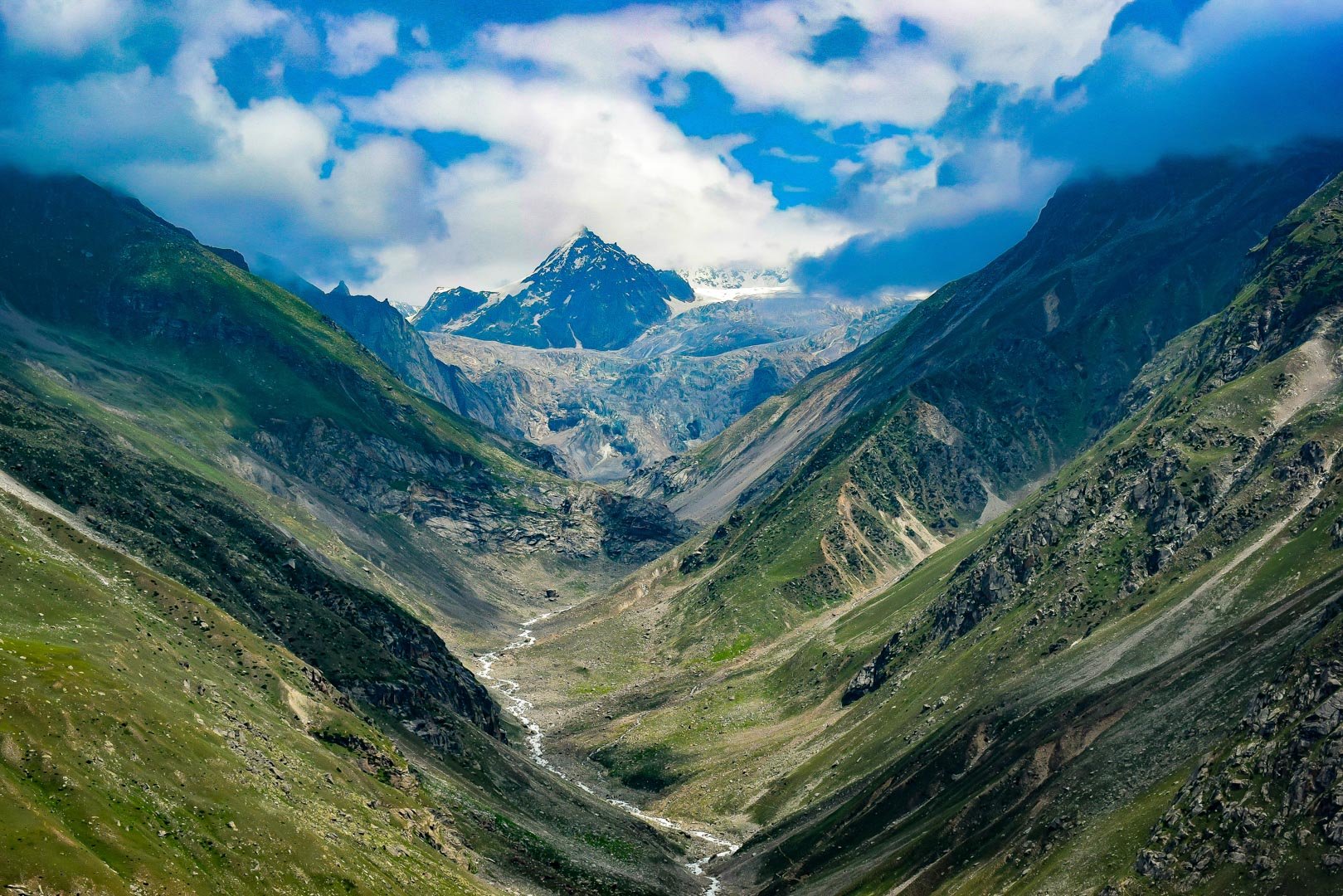 Starting from village Hampta in the Kullu Valley and finishing at Chatru in the Lahaul & Spiti Valley, the hampta pass trek is the most awe-inspiring and beautiful in Himachal. This 35km long trek with the highest altitude being 4400 m takes around 4-5 days to finish. Its breathtaking serene experiences are lifelong cherishable. Glacial valleys, dense deodar forests, Himalayan flora and fauna, crystal clear water streams, unusually end to the barren lands of Lahaul-Spiti given you an unforgettable view. The trek also includes of night camp stay at Chandra Tal. A crossover trek starts from the lush green Kullu valley which crosses rivers then walks through the valley and crosses the Hampta pass at 14000 feet to the barren desert of Spiti valley. You may witness snow in June and July whereas greenery from July to October. You will get to see Chandratal lake at 14000 feet which are at a distance of 60 km by road from Chatru (the place where the trek ends) which is nothing less than icing on the cake.
Difficulty: Moderate
Best time to visit: Mid-June to Mid-October
Valley of Flowers Trek, Uttarakhand
This 55km trek with the highest altitude of 14400 feet is a perfect destination for nature lovers.  This valley of flowers is nothing less than a dream come true for botanists and trekkers, you will see unusual flora- faunas, and snow-covered peaks, which lets you explore some of the rare species of flowers like calendula, daisies, lilies, saxifrages, poppy, etc. The trek starts from Govindghat  which takes you to the UNESCO world heritage site and Sikh pilgrimage Hemkund Sahib. This is surely one of the best treks in India as, during the monsoon, this immaculate valley gets covered with various kinds of colorful high altitude Himalayan flowers, which eventually makes it look like heaven,
Difficulty: Easy to Moderate
Best time to visit: July to mid-August
Goechala trek, Sikkim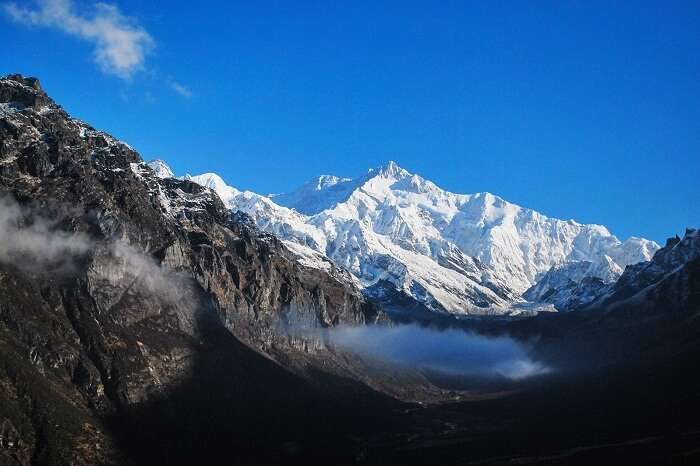 Based in the state of Sikkim Goechala trek is one of the prominent treks for seasoned trekkers. Among the popular places for trekking in Sikkim, Goechala Trek experiences maximum popularity, coz of its splendid picturesque burlesque, and thrilling adventurous hike that is enough to increase your adrenaline, and filled your heart with pleasure. This trek does a perfect combination of adventure and gorgeousness, overflowing fresh streams, snowy meadows, and jaw-dropping sunrise, it is one of the journeys where you will experience the beauty of mother nature so closely. Its verdant valleys, rich forests, and beautiful orchards, mesmerizing view of  Kanchenjunga peak from Dzongri top is a highlight of this trek. Starting from Yuksom the terrain to Goechala with an altitude of 15200 feet is must explore trek for trekkers from all over the world.
Difficulty: Moderate to Difficult
Best to Visit: April to June or September and October.
Kashmir Great Lakes trek
Starting from Shikadi the Kashmir Gate Lakes trek is one of the most beautiful treks of India. Indeed it reassures the mythical status of Kashmir as heaven on the earth. With the altitude of 13800 feet, the trek is basically for pro trekkers. Situated around 74 km from Srinagar this trek gives you 24 hours larger than life view.  Lush green grassland,  rugged mountains, rolling meadows and turquoise alpine lakes (there are 7 of these lakes) horses running free and wild gives you an experience for a lifetime. Each day brings a perfect panoramic view, with a new alpine lake, the flawless beauty of these lakes depends upon the snow patches that feed them. Sometimes you'll see milky white icebergs floating on the turquoise surface of the lake. Everday in KGL is a postcard-perfect day.
Difficulty: Moderate to Difficult 
Best to Visit: July to September.
Kedarnath Trek, Uttarakhand
Kedarnath trek is one of the most popular winter treks in India, its finest summit is the highlight of this trek. The trek is in Uttarakhand and gives you a terrific view of the lush green forests, mesmerizing campsites, and snow-capped trees all over. For beginners, This is the best trek to start with, if you are visiting from December to June you may witness the best snowfall with extreme chillness ideal for avid trekkers. From the Kedarkantha base camp to the summit, you can not take your eyes off its panoramic view of snow-covered peaks. 22km long Kedarkantha trek with the altitude of 12500 feet  is one of the best treks in India during the winter season
Difficulty: Easy to Moderate
Best time to visit: December to April
Img Src.- Google